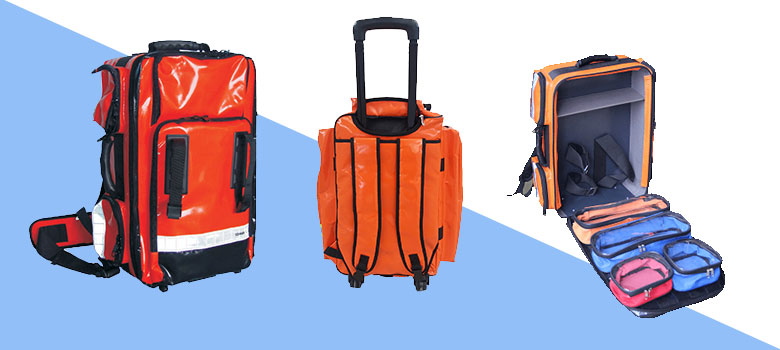 Promotional Ambulance Resuscitation Bag
Bags specially designed for first aid interventions may be needed. Medical equipment, which is placed inside the bags, has an extremely important place in the name of first aid. And these medical supplies need to be stored in the most correct way.
With revitalization bags:
It is possible to store medical equipment as desired
All items are protected in a safe and healthy way.
Damage to items is prevented.
For this, attention is paid to the use of durable materials during the manufacture of bags. In addition, thanks to the durable material used, the bag becomes long-lasting.
Portable Resuscitation Bags
Wholesale revitalization bags are suitable for easy use. Important features for a better handling are :
Hangers : It can be carried by hand or on the shoulder. At the same time, straps are provided so that they are convenient to carry on the back. It is also possible to adjust these straps to yourself and achieve comfort.
Material : Care is taken to use shock-absorbing materials. This is especially important for bags placed inside the vehicle. Because the materials in the bag may be damaged in response to impacts. This situation is eliminated by the durable materials use
Ambulance Bags With Reflectors
During the manufacture of ambulance bags, special attention is also paid to the external design. In order to cater to both tastes and needs, the design process is started. For example:
Pockets are provided in the front and side parts.
The reflector becomes stimulating with bands.
The design is made depending on the users' request. For example, care is taken to design the pockets to be suitable for the purpose of use. all the details, from the internal partitions to the dimensions, are considered separately. Thus, the most convenient and durable wholesale bags are revealed. In short, production is carried out according to the wishes and expectations of the customer during manufacturing.
Models of Split Revitalization Bags
One of the most basic features sought after in bags is the compartments. Ambulance bags with several compartments are among the preferred bags. Storing first aid supplies in these compartments reduces contact. Most medical equipment that is glass or plastic can also be placed in the compartments. For this purpose, attention is paid to the fact that the compartments are outnumbered in the revitalization bags. There are also special covers and zipper areas.
Promotional Ambulance Resuscitation Bag
Ambulance Resuscitation Bag
This compartments :
It ensures the safe storage of medical supplies.
All kinds of items can be placed in these compartments with cover and zipper assurance.
In models with compartments, the sizes differ. It is produced according to the demands of customers.
Wholesale Revitalization Bag Prices
As the name implies, you can take advantage of the wholesale price guarantee. Bags are more discounted than market prices. Wholesale prices are quite affordable. In addition, it is necessary to have first aid kits in every home or vehicle. Special design models are exhibited to customers who are aware of this. All the details, from the compartments to their sizes, are considered separately.
As a Result:
It is displayed on the back or shoulder in a way that is convenient to carry.
With adjustable straps, care is taken to make it comfortable.
Reflector tapes are added and the compartments are opened. Especially bags with a large number of compartments are in demand. Both glass bottles and plastic utensils can be placed separately. Those who want to store them all safely should choose from revitalization bags that have a lot of compartments.
How can I order ?
As Akgul Wholesale Bags, we continue to work with institutions, organizations, municipalities and companies both in Turkey and abroad.
We can send several sample prototypes of our bag models (including your custom bag project) that we produce with the best price and performance.
We return to you in a short time by providing advantageous pricing with the choice of prints, models and fabrics you want.
To Get a Quick Quote from WhatsaApp: +90 543 695 11 31